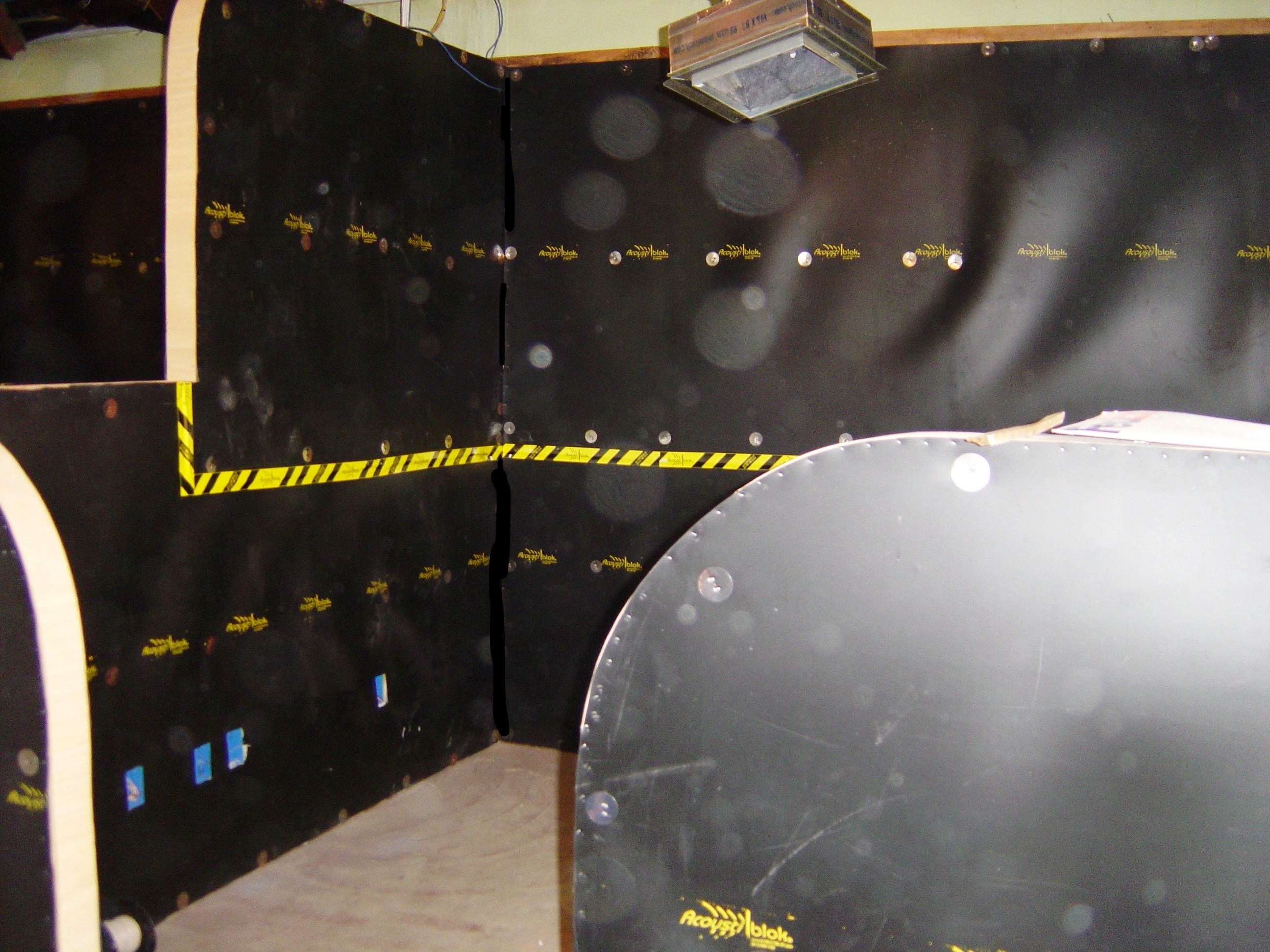 Home Cinema Installation
Acoustiblok were contacted by a home owner after they had recently installed a staggeringly expensive home cinema system. The system was wonderful however they could not use it as the entire household could hear it regardless of which room they were in.
With this being after completion of their initial installation it was a big decision to totally remove everything and in effect 'gut' the room to enable the Acoustiblok materials to be installed. But the owners quite quickly came to the conclusion that if a proper acoustic installation of the room was not undertaken they would never be able to enjoy the cinema the way they wanted to. So often we at Acoustiblok hear "What's the point in having a Ferrari if I can only drive it in first gear…………."
Acoustiblok 3mm Insulation Membrane was rolled out and retrospectively fitted to all walls, ceiling and floor to provide an acoustic lining to the entire room – a cell within a cell. Acoustic isolation was critical to make it worth while however, so was tolerance and space to enable the removed equipment, fixtures and fittings to be reinstalled. With Acoustiblok being so thin this was also achieved without too much issue where as thicker conventional systems would have greatly reduced the gross internal area.
"I just wish we had thought about the breakout noise at point of design and not just the type of equipment and what it would look and sound like.  All of that is important but if I can't use it what is the point. Thankfully we now have a space to enjoy. Thank you to all at Acoustiblok".