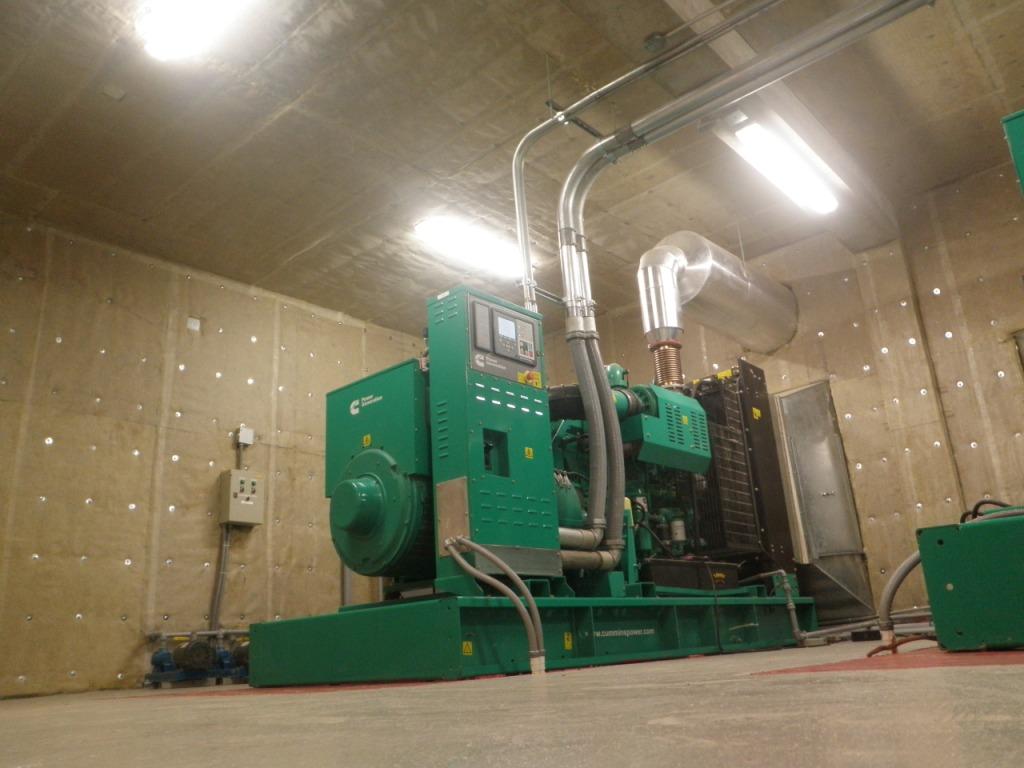 Power Plant Room
Inside a highly problematic industrial area such as a power generation plant,  acoustic levels can not only make an uncomfortable working environment but more critically pose a serious health hazard to all personnel.
In most cases ear defenders are a priority, especially during extended periods of exposure to high primary acoustic levels. These high levels coupled with increased resonant and regenerative values, caused by poor acoustic isolation, as well as inadequate internal acoustic calibration, makes such a workplace an area for health and safety concern.
Acoustiblok1660 3mm Isolation Material creates a superb acoustic treatment for acoustic isolation by converting sound energy to minute particles of heat energy. This process offers an 'absorptive' value and, when coupled with QuietFibre Absorbent Core, provides an outstanding level of mitigation.
In the attached examples QuietFibre was left exposed as it has a glass scrim coating, is moisture repellant (non wicking) and is Class '0' fire rated.
"The breakout noise from the plant was creating a problem in itself but the internal sound levels were of serious concern. Using Acoustiblok and QuietFibre in tandem was nothing short of mind blowing. Just amazing!"

Bill French – Head of Operations.